I have to say, I think The Cosby Show is one of my favorite shows to watch.  I think it's hilarious, poignant, and carries strong lessons about family and growing up that each person should have a some point in their lives.  That being said, I don't think the show is solely one of my favorites because of the diversity represented on screen.
I think growing up as an Indian in America means that even white people on screen, represents diversity to me.  I have no real connection to "diverse" characters on screen because the standard for me has always been brown.  For the most part (until recently with Mindy Kaling and Aziz Ansari), portrayals of Indian people on screen have been by either very tan white people, or people of Hispanic origin.
The Cosby Show along with Roseanne and even Friends more often than not represented some "ideal" to reach towards, but not necessarily as a race issue.  More so, I wanted to live the kind of life these people led.  Where love and friendship was at the forefront, not necessarily surrounding race.
The one television show I can remember where Indians were the primary subject was Outsourced which followed the trajectory of a white guy outsourced into an unfamiliar terrain that is Mother India.  The show largely played on stereotypes of Indian culture and thankfully was canceled after one season.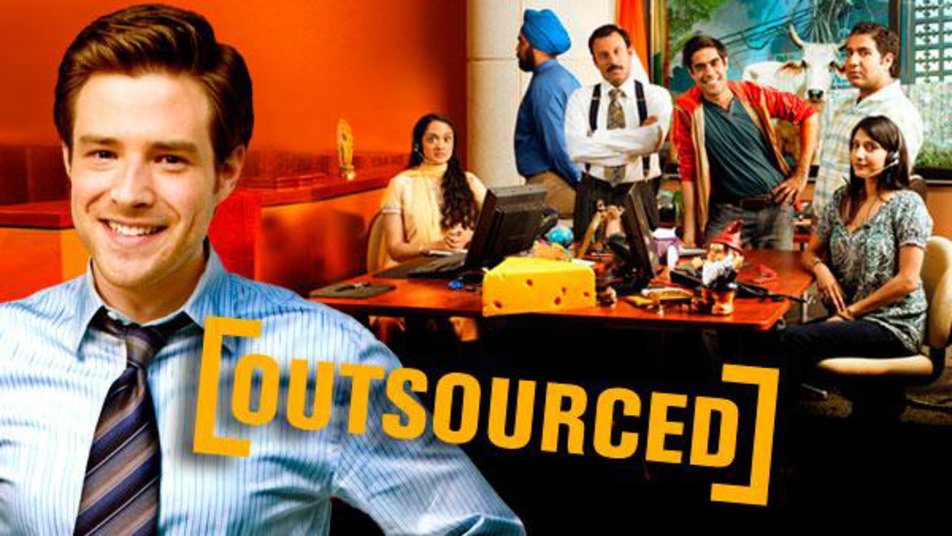 Photo credit: hulu.com
I thought it was unfortunate that the only perception people had of Indian culture on television was based on stereotypes.  Even in the above picture, the white guy is front and center portrayed with traditional boyish charm and good looks.  In the back is an array of stereotypical Indian characters from the over-achieving and militant co-worker to the waifish love interest who is promised to another.  Additionally angering is the cow in the window.
At no point in India will there be a cow looking in your window.  And no, we do not worship cows in case you were wondering.
While I do think representation is important, I would rather have more accurate representation of family like The Cosby Show or friendship like Friends even though those shows can effectively wash over some of the tensions in reality.  Having completely unrealistic and frankly offensive representation on television of diversity, such as Outsourced, serves to propagate stereotypes and misrepresentation in reality.
I would love to write my own show about an Indian family and call it Holy Cow.  Just a thought.